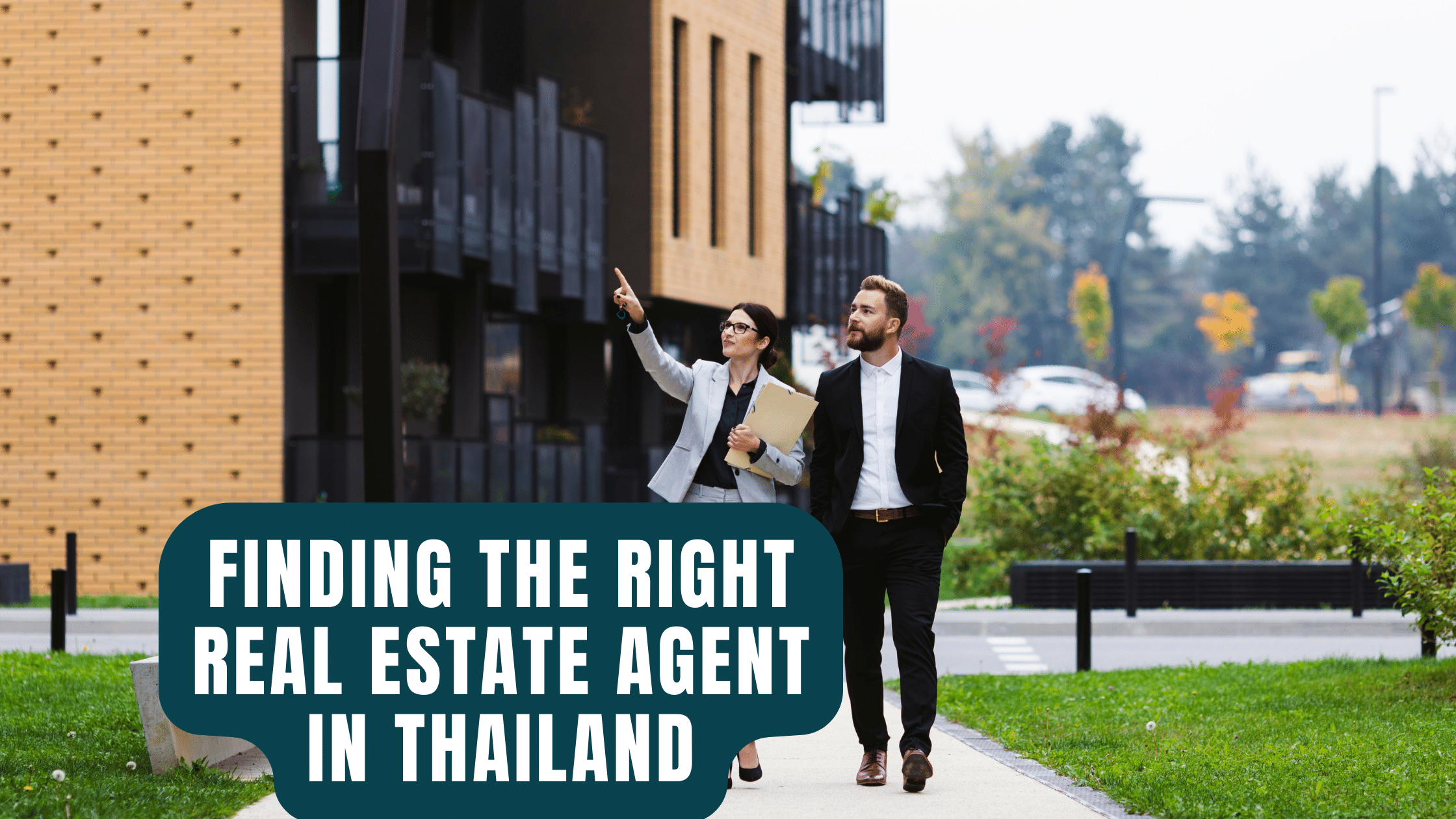 Real estate agent in Thailand, Working with an experienced and dependable real estate agent can make a world of difference when buying or selling property in Thailand. You can confidently navigate the competitive real estate market with the right agent by your side and accomplish your objectives more quickly. The question is, how do you pick the best real estate agent in Thailand? In this article, we'll examine the crucial elements to take into account and offer you advice on how to choose the ideal agent for your requirements.
Factors to Consider When Choosing a Real Estate Agent in Thailand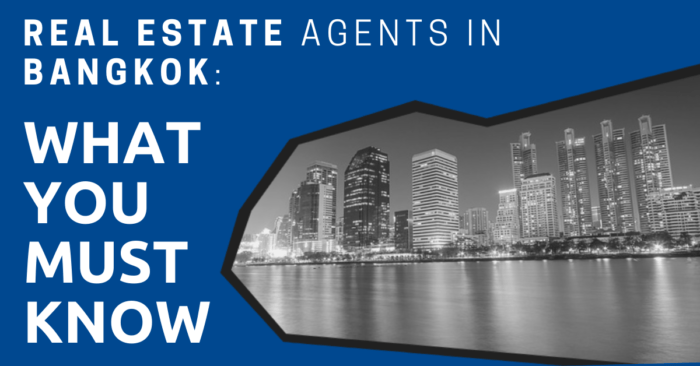 To make sure you select the best real estate agent for your needs, you should think about a number of factors when comparing real estate agents in Thailand. These factors include:
Experience and Expertise in the Local Market
The agent's knowledge and experience of the neighborhood market are among the most crucial aspects to take into account. Working with an agent who has a thorough understanding of the market is essential because Thailand's real estate market can be complicated and difficult. In addition to having a strong understanding of the neighborhood dynamics, real estate trends, and property values in the area, look for agents with a track record of closing deals.
Professionalism and Communication Skills
When assessing real estate agents in Thailand, professionalism and communication abilities are equally important. Working with a responsive, dependable, and approachable agent is something you should look for. Look for real estate agents who are highly professional and proactive in keeping you updated on the situation.
Availability and Responsiveness
The agent's accessibility and responsiveness should also be taken into account. You should work with a real estate agent who is accessible whenever you need them and who responds to your questions and requests. Consider hiring agents who are dedicated to giving you exceptional customer service and who are willing to accommodate your schedule.
Proven Track Record of Successful Transactions
It's crucial to consider agents who have a track record of closing deals when assessing real estate brokers in Thailand. The agent's knowledge, experience, and professionalism are demonstrated by this.
Network and Connections within the Industry
Finally, it's crucial to take into account the agent's connections and network within the sector. Look for real estate agents who have developed connections with other experts in the field, such as attorneys, appraisers, and inspectors. When it comes to negotiating deals and navigating Thailand's complicated real estate market, these connections can be helpful.
Tips for Finding the Right Real Estate Agent in Thailand
After learning what to look for, let's talk about some advice for choosing the best real estate agent in Thailand for your requirements.
Research Online and Read Reviews from Previous Clients
Researching online is among the simplest ways to locate real estate brokers in Thailand. Find agents in your desired location using search engines and social media platforms, and read client reviews to get a sense of their reputation and track record.Finding real estate brokers has become guide easier with help of Yoohoo.
Ask for Recommendations from Friends, Family, or Colleagues
Asking friends, family, or coworkers who have recently moved to the area and bought or sold property for them is a good way to find real estate agents there as well. On the basis of their personal experiences, they might be able to offer insightful commentary and suggestions.
Attend Open Houses and Events to Meet Agents in Person
Meeting agents in person and getting a sense of their personalities and communication styles can also be accomplished by attending open houses and other real estate events. Utilize these occasions to network with agents and learn more about their qualifications and experience.
Conduct Interviews with Prospective Agents
Conducting interviews with a few potential agents will help you evaluate their backgrounds and personalities. Assess their responsiveness and professionalism by asking them about their experience, network, and communication style.
Negotiate the Terms of the Contract and Fees Upfront
Finally, before signing with a real estate agent in Thailand, it's crucial to haggle over the specifics of the contract and the fees up front. You can avoid unpleasant surprises and make sure you're getting a fair deal by doing this.
Common Mistakes to Avoid When Choosing a Real Estate Agent in Thailand
When evaluating real estate agents in Thailand, there are also several common mistakes to avoid, including:
Choosing an Agent Solely Based on their Commission Rate
When selecting a real estate agent in Thailand, the commission rate is an important consideration, but it shouldn't be the only one. If you select an agent solely on the basis of their commission rate, you might end up working with someone who lacks the knowledge and skills necessary to guarantee a successful transaction.
Failing to Conduct Proper Due Diligence on the Agent's Background and Credentials
Avoiding proper background checks on the agent's credentials and experience is another error to avoid. Make sure to check an agent's credentials, track record, and reputation before working with them to make sure they are reputable and qualified.
Relying Solely on Online Listings and Failing to Visit Properties in Person
It's crucial to visit potential properties in person when looking for real estate in Thailand and not just rely on online listings. You can get a better sense of the state, location, and potential of a property by physically visiting it.
Being Unrealistic about the Market Conditions and Property Values
Last but not least, it's critical to maintain realism regarding Thailand's real estate market and values. Working with a skilled and knowledgeable real estate agent can prevent you from overpaying for properties and guarantee that you receive a fair deal.
Conclusion
In conclusion, a successful transaction depends on choosing the right real estate agent in Thailand. Finding an agent who is knowledgeable, dependable, and committed to assisting you in reaching your goals can be accomplished by taking into account the factors described in this article and applying the advice and strategies offered. Never forget to negotiate the terms and perform proper due diligence.