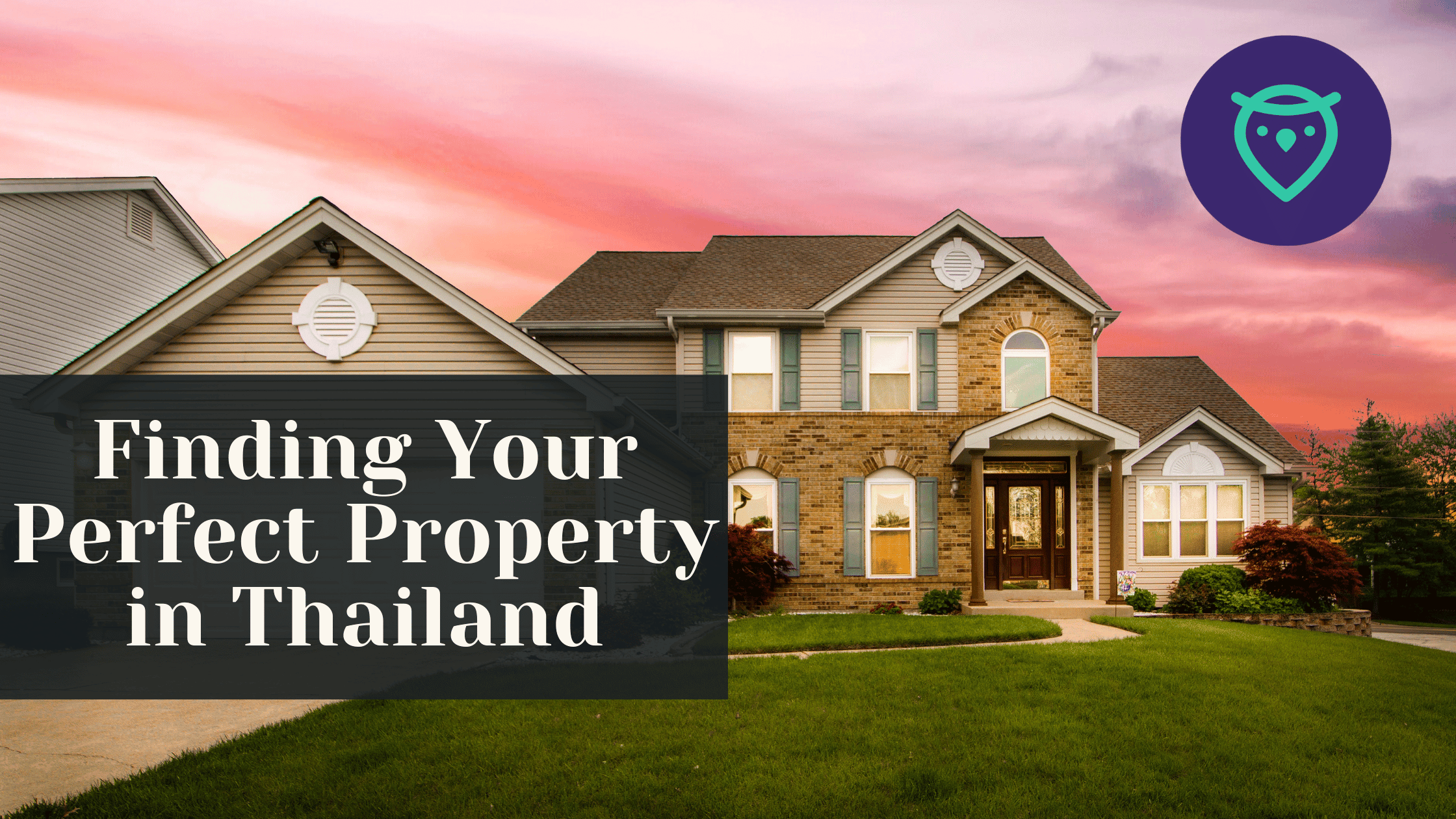 Perfect Property in Thailand: We all yearn for that perfect, enchanting place where we can create cherished memories with our loved ones. With an abundance of options available, it can often be a daunting task to find a home that aligns with your budget.
ยินดีต้อนรับสู่บ้าน Yoohoo!
Embark on your journey to discover your ideal luxury dream residence with Yoohoo Homes!
But worry not! Yoohoo Homes is here to make the process of finding your dream home a breeze, requiring just a few simple steps.
Whether you're in search of a stunning condo or a charming house to rent, or perhaps you have your heart set on purchasing a property in your favorite location, Yoohoo Homes will tailor the search results to your preferences. Our extensive selection of options covers everything you could possibly need. From spacious family condos to cozy apartments with private pools, we've meticulously considered every little detail, filtered through the data, and curated a list of properties that precisely match what you're looking for.
At Yoohoo Homes, we understand the importance of finding a place that truly feels like home. That's why we go above and beyond to provide you with a seamless and personalized experience, ensuring that your journey to finding your perfect abode is a delightful one.
So why wait any longer? Start your quest for your dream residence with Yoohoo Homes today and let us help you turn your vision into a reality!
เริ่มต้นการเดินทางของคุณเพื่อค้นหาบ้านในประเทศไทยกับบ้านยู้ฮู
Guide To Yoohoo Homes
Before we dive in, it's important to have a clear understanding of your budget, preferred location, and the size of the house you're looking for. This will help us provide you with the most relevant information and make your house hunting experience with Yoohoo Homes a breeze.
To get started with Yoohoo Homes, you'll need to download our user-friendly app on your smartphone. If you haven't already done so, no worries! Here's a quick and easy link to download the app and get started on your exciting home search journey. Just click here to get the app up and running on your device.
Now that you're all set with your requirements and have the Yoohoo Homes app ready, let's delve into the amazing features and benefits that await you.
Sign Up And Get Started:
To join the Yoohoo Homes community, simply launch the Yoohoo Homes app and tap on the "Sign Up" button. You can also choose the option to sign up with your Google account, making the process even more convenient.
Once you've made your selection, you'll be directed to a new page where we'll need some of your personal details to create your account. It's important to provide accurate and up-to-date information during this step.
After you've successfully signed up by entering the required information, it's time to log in. Just click on "Sign In" and enter your chosen username and password.
We're excited to have you on board! Happy exploring with Yoohoo Homes!
Select Category
Welcome to the Yoohoo Homes app! We offer a seamless experience to help you find your perfect home. Let's get started by exploring our four main categories on the home page.
1: Buy
If you're looking to purchase a home or apartment, simply click on the "Buy" option. This will redirect you to a new page where Yoohoo Homes will assist you in finding the ideal residence. We'll ask you to provide some essential information, such as the property type, preferred location, desired number of bedrooms and bathrooms, as well as the area of the residence. Additionally, you can select your favorite amenities that you envision in your dream home.
Let's embark on this exciting journey together and find the home of your dreams!
2: Commercial
Are you someone who loves the hustle and bustle of the business district? If so, this option is perfect for you. By selecting "Commercial," you can search for homes located in the heart of the business hub.
To begin your search, simply enter a keyword, such as the property name, to narrow down your options. Next, choose your preferred location and indicate the size of the condo you desire. Let us know how many bedrooms and bathrooms you need as well.
Additionally, you have the freedom to select various amenities that are important to you. We want to ensure that your new home meets all your requirements and provides the comfort and convenience you deserve.
3: Rent
Are you in need of a cozy home for a short-term stay? Renting a house is the perfect solution for you! With the renting option, you have the freedom to select the ideal property that suits your needs. Simply fill in some necessary details, such as the property location, size, amenities, and more.
Let's find you the perfect rental home that checks all the boxes!
4: Sell
A Great Opportunity for Sellers!
Are you looking to sell your house, condo, or any other third-party property? We have just the solution for you! Our platform provides an excellent opportunity to list your property and start the selling process.
Whether you're a homeowner or someone with a property to sell, this option is tailored specifically for you. Simply fill in the necessary details, and you'll be well on your way to attracting potential buyers and closing a successful deal.
Don't miss out on this fantastic opportunity to sell your property with ease. Take the first step towards a successful sale by getting started today!
Select Confirm Button
Have you made up your mind about the category you're interested in? If you have, great! Let's move forward. By clicking on the "Confirm" button, you'll be directed to another page where you can explore various property listings in a slide view. If you come across a property that catches your eye and you don't want to lose it, simply save it using the "like" option.
If you prefer a different preview format, don't worry. Just click on the three dots aligned with lines on the right side of your screen, and a grid view of the listings will be displayed. This way, you can have a different perspective and easily compare the properties.
Final verdict :
Welcome to YoohooHomes, where your dream house is just a few steps away! Our user-friendly portal makes it a breeze to navigate and narrow down options that perfectly suit your needs. We've designed YoohooHomes with one goal in mind, to provide you with the best possible experience.
Looking to buy? Our portal allows you to explore a wide range of houses, helping you find the one that ticks all the boxes for you. We understand the importance of finding a home that matches your requirements, and that's why we've made it our mission to simplify the process for you.
But it's not just buyers who benefit from our platform. Sellers can also take advantage of our portal to find potential buyers who are actively seeking a house like theirs. Our platform creates a win-win situation, connecting buyers and sellers in a seamless and efficient manner.
So whether you're in search of your dream house or looking to sell, YoohooHomes is here to make the process easy and enjoyable. Start exploring today and let us help you find your perfect home!