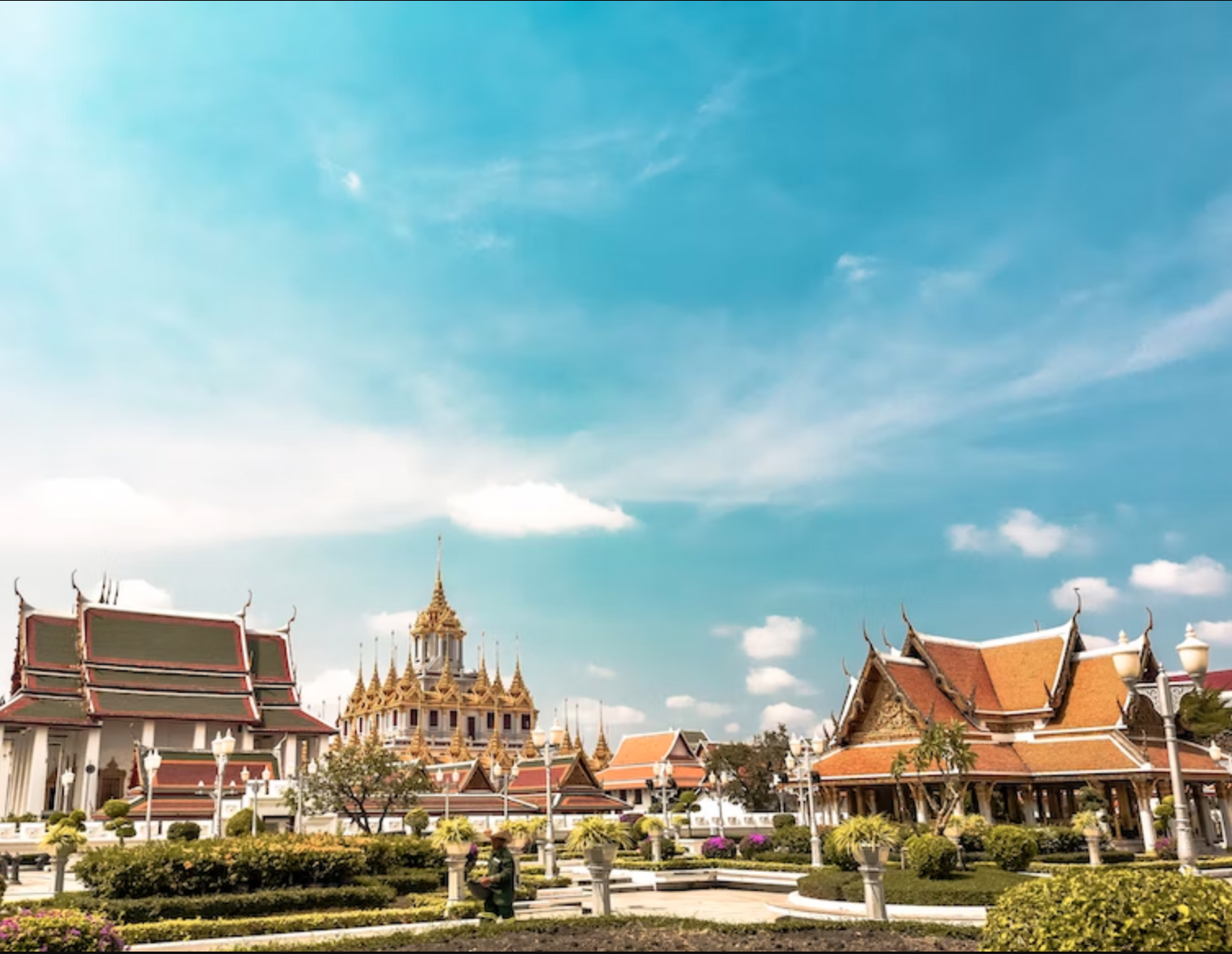 Retiring In Thailand, Nothing is surprising; Thailand has always been a hot spot for retired people in Southeast Asia. And we all know why it's so. Everything seems welcoming, from friendly locals, cultural diversity and food to the picturesque landscape.
If you're a retiree, you should immediately apply for a Thailand retirement visa under 50. The cost of living is well-suited for people who want a moderate lifestyle. Regarding housing and land ownership, Thai real estate offers excellent deals for foreigners. Rental apartments are also up-to-the-mark. You can invest your money here with no annual general taxation.
Do you retire in Thailand and don't know what to do next? Don't worry. We have got you covered. This article below answers all your queries about retiring in Thailand. Check the description next.
Retiring in Thailand: A Guide for Retirement Visas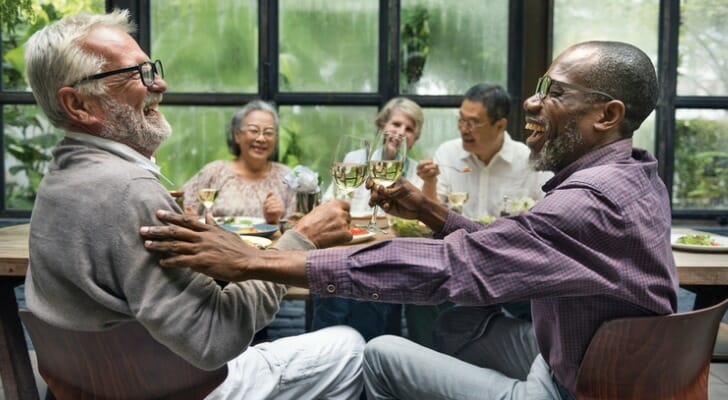 Thailand is undoubtedly one of the ideal locations to stay in the world after retirement. However, one must be fully compatible with the requirements and rules to do so. As for a single man retiring in Thailand, the costs and expenses differ slightly from the rest of the others.
Usually, a single man needs to pay 700 to 1000 USD monthly for a luxurious living. But that's not the case when you're with a family. If you're planning a retirement in Thailand, you might need help.
We have developed a comprehensive yet in-depth guide regarding retiring in Thailand. Have a look.
Types of Retirement Visas in Thailand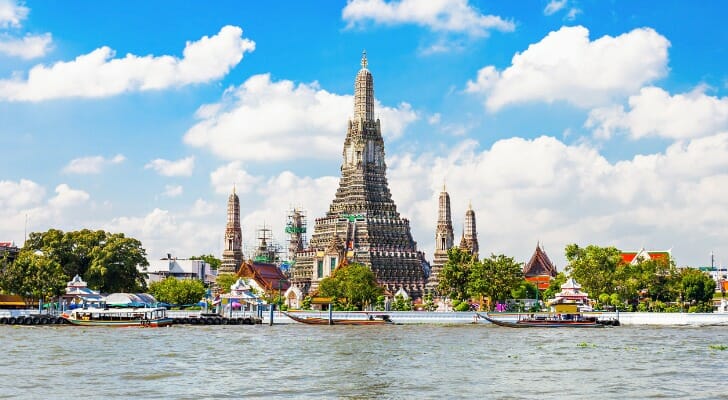 Regarding Types of retirement visas in Thailand, two are most common for non-Thai nationals. These are discussed as follows.
O-A Visa: This Thailand retirement visa has a time limit of 1 year. The age limit for the applicants should be 50 and not less than that. Moreover, the renewal is a must-have element if you want to keep it valid.
O-X Visa: It is also called Ten year Thailand visa, which is provided to just selected nationalities, including Scendynewan countries, Europe, USA and Japan etc. The candidate must have an annual income of 1.2 million Thai Baht along with a deposit of 1.8 million Thai baht in the local Thailand bank.
Thailand Retirement Visa Requirements 2023
To apply for a Thai retirement visa, follow the following directions. Organize your donations and documentation in the way discussed here.
A valid and signed passport with more than 6 months of travel condition
Non-Immigrant Visa
Thai Bank Book
3 passport-size photographs with full face
proof of income for the Thai retirement visa
Bank letter
Identity Card or documents for age verification( must be 50 or more)
Retirees in Thailand: Visa Fees and Living Expenses Breakdown
The Retirement visa Thailand costs lies around 2000 - 10,000 Thai Bahts. To get a long-stay visa, the applicant must have an income of 65,000 Thai bahts or more. If the retiree is a taxpayer, the amount drops to 20,000 Thai Bahts. Besides the new retirement visa rules Thailand, the visa holder must be 50 years or above. Also, they will only be allowed to work in the country then.
Coming towards the living expenses in Thailand, for having a luxury condo or villa, the tidal cost is almost $800, including food and traveling expenses. On the other hand, living expenses will fall around the index per night for living on rent. Here, the costs vary for different living ins.
For a single condo, the rent will be approx 18 USD, a night stay in an apartment will fall around $128, and for a villa, you will have to pay $594 per night stay.
Moreover, for a living full of incentives and luxury, you can have all of it for just 650 USD monthly. For billing and taxes, the costs are varied from person to person. If the income is earned within the island's territories, the owner will have to pay tax; otherwise, it will not.
The billing expenses are not more than 300 USD. Lastly, the breakdown of costs for retiring in Thailand depicts the economy's strength and what retirees can expect to receive once they relocate here.
What Makes Thailand an Ideal Retirement Destination?
Thailand, the second home of senior citizens, offers everything any retiree or ex-pat could wish to live with. It boils down to three predominant factors:
Thailand is a place of great fun. Likewise is, the lifestyle here influenced by the Sanuk ideology, which means to achieve pleasure and inner consistency in every task. But, all this fun-related living doesn't affect its economic development and per capita income. The quality of lifestyle is improving to new heights day by day. Thailand stands number 42 out of 100 plus countries about quality of living.
Thai culture is quite rich and diverse. It is greatly dominated by Chinese culture, but we see a glimpse of Burmese, Cambodian and Indian culture. Buddhism is in practice and the national religion of the country. They share a generous and humble attitude toward others. Thai culture is bright and warm, embracing everyone in the country.
Thai community is super-hospitable and loving. Also known as the Land of Smiles, these people truly represent what a welcoming country it is. The violence ratio is the bare minimum, with no ethnic unrest. Thus, it's an excellent place to make new friends and socialize.
Counting these general but compelling factors, one can easily set up their future here. For people who want to stay longer in Thailand, the 10-year retirement visa in Thailand is handy. But this visa is only for people 50 years old or more. Also, they will only be allowed to work in the country then. Thus, retirement in Thailand seems straightforward.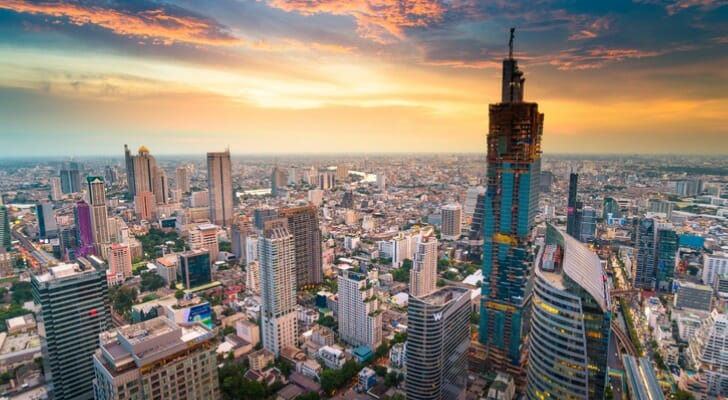 Retiring In Thailand Pros And Cons
Visiting Thailand conjures images of never-ending beaches, bright nightlife, delectable food and firefly locals. On the other hand, the expenses are worth living for any retiree. Investment in Thailand is also a profitable business yielding a lot of money.
The accessible visa applications, low taxation, and booming tourism industry distinguish it from other Southeast Asian countries. But like everything, there are two sides to every story. There are some problems retiring in Thailand which are given as follows.
Pros:
Fast Thai retirement visa, no funds
Cost-effective living
Cheap traveling fairs
Multi-cultural community
Cons:
Unpredictable weather
Poor healthcare system
Bad governance and corruption
Can you retire in Thailand with 1 million?
On account of retirement in Thailand, this is a fundamental question. It is fine living off the island for anyone with one million. According to a rough estimation, any retiree can live reasonably well with 500 to 900 USD monthly.
But there's a catch, as the cost of visa fees and living expenses are optimal to consider before stepping up. The condition for a retirement visa requires applicants to have at least 8,00,000 Thai Bahts or $2000 monthly in their Thai bank account.
In addition, the location of the city matters a lot. But again, the expenses are moderate compared to the inflation, which is 5.02% in 2023. Having one million is quite enough for retiring in Thailand.
As per Thai residency regulations, applicants must submit a social deposit for 3 months for security purposes. The approx. The amount of this deposit varies from about $390,000.
FAQs
Is Thailand an excellent country to retire in?
Thailand stands out amongst all the southeast Asian countries when it comes to living. The living expenses are not very much higher here. Also, the environment is perfectly coherent to start new chapters of life for retirees. According to Forbes, it ranks as the penultimate country for the world's best retirement destination. Thus, moving to Thailand after retiring is a viable choice.
How much is a 1-year retirement visa in Thailand?
1-year retirement visa in Thailand costs around 2000 Thai Bahts for a single entry. However, the same access will be about 5000 Thai Bahts for multiple entries. Also, the visa holder will have to renew it every year. One can apply for 1-year retirement visa renewal in Thailand anytime.
Which part of Thailand is best for retirement?
Overall, Thailand is just a fantastic place to stay after retirement. Phuket city is considered the best part of Thailand as it is surrounded by beaches, inculcating vibrant culture and offering delectable local cuisines. Koh Samui, Hua Hin, Pattaya, Phi Phi Island and Chiang Mai, Bangkok are also worth-staying places for retirees. Again, it's all about the retiree's options regarding where they want to dwell.
Is Thailand safe for retirement?
It is a safe country for retirement. The island also topped the list of least dangerous Southeast Asian countries. Moreover, the crimes are much less than in any other tourist-swarming region. More or less, Thai locals are quite amiable towards foreigners. With a crime rate of 4.90, Thailand is very safe for retirement.
Conclusion
In conclusion to this retirement in Thailand blog, one can fully comprehend the idea. For that, the applicant must fulfill the Thai immigration requirements financially and socially. Afterward, one must buy Thai-based property to get leniency in the visa process. It is optional but quite convenient for non-Thai nationals.