Top Locations for Buying Properties in Thailand: Discover The Best Side of Asian Region!! Your moment has arrived to relax and enjoy a cocktail on a paradisiacal beach in Thailand.
Thailand is at the top of the tourist bucket list, as it's the perfect destination in the Asian Region.
When it comes to investing in real estate, Thailand has emerged as an incredibly popular choice among both local and international buyers. Due to its vibrant culture, breathtaking natural surroundings, and thriving economy, this Southeast Asian country presents a wide range of opportunities for property investors.
Finding the best areas in Thailand to buy real estate can be difficult, though, because there are so many options available. In this article, we will dive into a detailed comparative analysis of the top locations in Thailand that provide exceptional investment potential.
Whether you're on the lookout for a picturesque beachfront retreat, a lively urban hub, or a peaceful countryside escape, our guide is here to equip you with valuable insights to help you make an informed decision.
Are You Ready To Get the Most Admirable Living Experience on The Southwestern side of this Continent? Let's dig in..
Top Locations for Buying Properties in Thailand
If you're a self millionaire and want to invest in Thai property, you've made the right decision. Upgrading your lifestyle and getting a house in the best location in Thailand, is all that everyone wishes for.
Without wasting time anymore. Let's move ahead and explore the best places to buy property in Thailand.
Bangkok
Whether you're an investor or someone seeking an urban lifestyle, Bangkok has something for everyone. The city's skyline is adorned with towering skyscrapers and luxurious condominiums that cater to those seeking a sophisticated urban lifestyle.
One of the key advantages of investing in Bangkok is the wide variety of property options available. From sleek city-center condos to traditional Thai houses nestled in the quieter neighborhoods, buyers have plenty of choices to suit their preferences and budgets. The real estate market in Bangkok is highly developed, offering both new developments and resale properties.
From an investment standpoint, Bangkok holds strong potential for rental income and capital appreciation. With its steady influx of tourists and expatriates, there is a consistent demand for rental properties. Moreover, the city's strategic location within Southeast Asia and its excellent connectivity make it an attractive destination for multinational companies and foreign investors.
It's worth noting that the property market in Bangkok is highly competitive, with developers constantly raising the bar to offer innovative and luxurious projects. However, this also means that buyers need to exercise due diligence and work with reputable agents or developers to ensure a smooth and secure transaction.
Phuket
Phuket, often referred to as a tropical paradise, is undeniably one of the best locations for buying properties in Thailand. This beautiful island offers a myriad of reasons why investors and homebuyers flock to its shores. Let's explore why Phuket stands out among the top choices: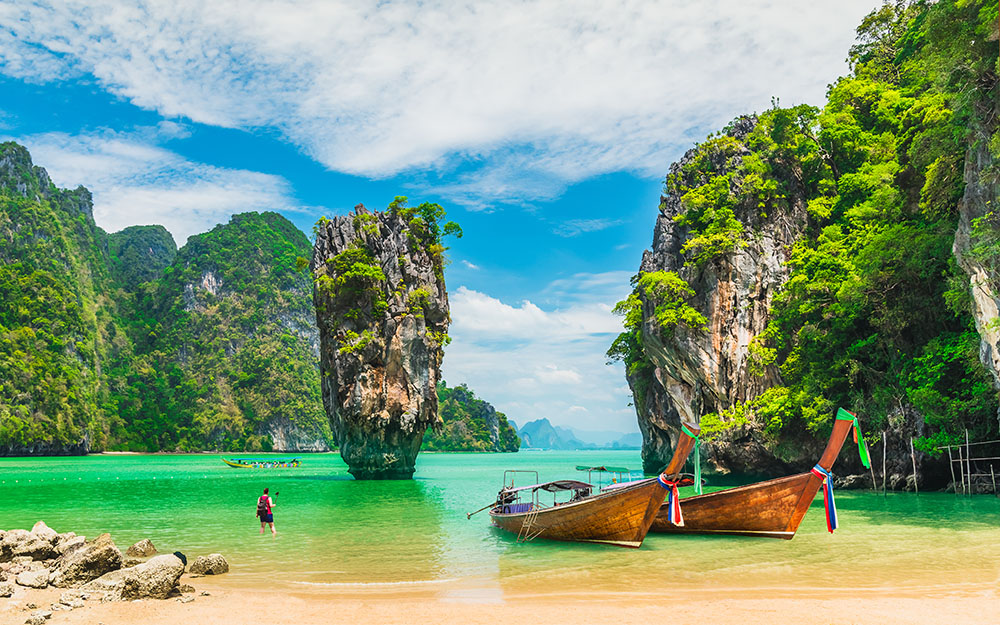 Stunning Beaches and Natural Beauty:
Whether you dream of waking up to a beachfront view or enjoying a short stroll to the shore, Phuket has a plethora of properties available in close proximity to the island's most beautiful beaches, such as Patong, Kata, and Kamala.
Diverse Property Options:
Whether you're seeking a luxurious beachfront villa, a stylish condominium, or a serene hillside retreat, Phuket offers a diverse range of property options to cater to different preferences and budgets. From contemporary designs to traditional Thai architecture, there is something for everyone.
Infrastructure and Amenities:
Phuket boasts excellent infrastructure and a wide array of amenities, making it an ideal location for property buyers. International schools, shopping malls, restaurants, and entertainment venues are also abundant, catering to the needs and desires of residents and visitors alike.
Expatriate-Friendly Environment:
Phuket has a large expatriate community, creating a welcoming and inclusive environment for foreigners. The island offers a cosmopolitan lifestyle with a blend of cultures, making it easier for expats to integrate into the local community.
Pattaya
Pattaya, located on the picturesque Gulf of Thailand, has emerged as one of the best top locations for buying properties. Renowned for its beautiful beaches, it offers residents and visitors a chance to relax and enjoy the coastal lifestyle. Imagine waking up to the sound of waves crashing and strolling along the golden sands, it's a dream come true for beach lovers.
Pattaya city offers modern amenities, including international hospitals, world-class shopping malls, and excellent educational institutions. The infrastructure development ensures a comfortable and convenient lifestyle for residents.
Whether you're looking for luxury beachfront condos with panoramic sea views, spacious family houses in gated communities, or stylish apartments in the city center, Pattaya has it all. The real estate market here caters to both investors and those seeking a permanent residence. Pattaya's close proximity to Bangkok, Thailand's capital city, is another major advantage.
Many visitors choose to rent properties for short or long stays, providing excellent investment opportunities. The city's popularity among tourists and expatriates makes it a favorable location for property buyers seeking rental income and potential capital appreciation.
Chiang Mai
Chiang Mai, renowned for its rich cultural heritage and tranquil lifestyle, is charming and offers a unique blend of traditional Thai charm and modern convenience.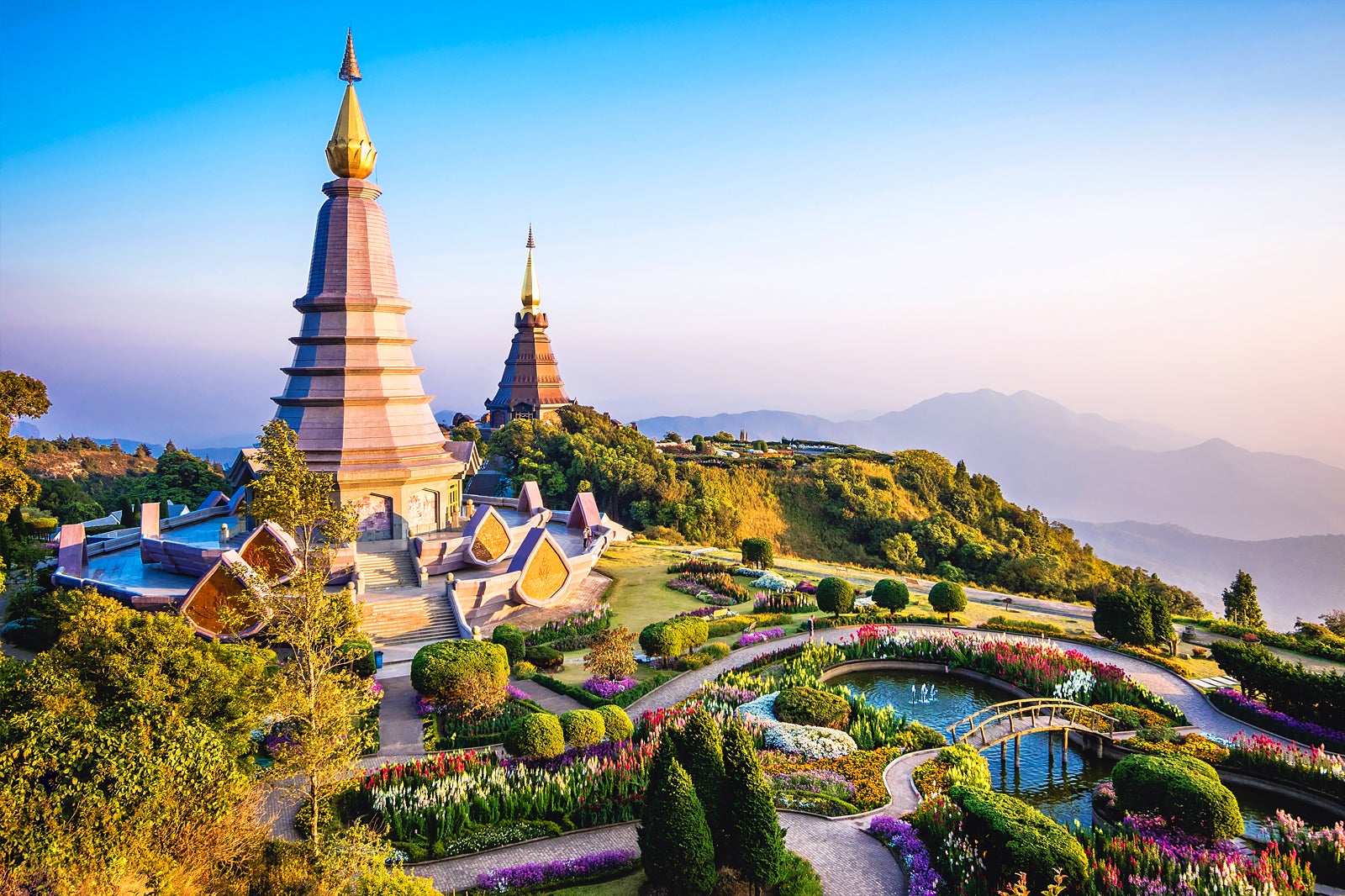 Property prices in Chiang Mai are generally more budget-friendly compared to major cities like Bangkok or Phuket. This affordability allows buyers to get more value for their investment, whether they are looking for a cozy traditional Thai house in the Old City or a modern condominium in newly developed areas.
Moreover, Chiang Mai's low cost of living is an attractive factor for property buyers. With lower prices for goods and services compared to other urban centers, residents can enjoy a comfortable lifestyle without breaking the bank. This affordability extends to dining out, shopping, and entertainment, making Chiang Mai an appealing choice for retirees, digital nomads, and families alike.
Hua Hin
Hua Hin offers a peaceful seaside haven away from the hustle and bustle of the capital city. The town boasts pristine beaches, a charming town center, and a relaxed atmosphere that appeals to both locals and expatriates.
In terms of investment potential, Hua Hin has witnessed significant development in recent years, attracting investors seeking a combination of lifestyle and financial returns. The property market in Hua Hin offers a diverse range of options, including beachfront villas, condominiums, and gated communities, catering to various budgets and preferences. The town's popularity as a weekend getaway and a retirement destination ensures a steady demand for rental properties, providing attractive rental yields for investors.
Hua Hin's favorable investment climate is further supported by its consistent growth in tourism and infrastructure development. The government's ongoing initiatives to improve transportation links and expand the local airport enhance the town's appeal as a desirable investment destination.
FAQs
What is the best place to invest in Thailand?
Bangkok, the capital city, is a popular choice due to its vibrant economy and diverse real estate options.
Phuket boasts a thriving tourism industry and a strong rental market, making it an attractive option for those seeking holiday homes or rental properties. Ultimately, the best place to invest in Thailand depends on your investment goals and personal preferences.
What is the best area to live in Thailand?
If you prefer a more laid-back environment, Chiang Mai, often called the "Rose of the North," offers a relaxed and culturally rich lifestyle, along with a lower cost of living.
Is Thailand a good place to buy real estate?
Yes, Thailand is generally considered a good place to buy real estate. The country has a well-established property market that welcomes both local and foreign buyers. Foreigners can own condos in their own name, subject to certain restrictions, while other property types often require additional legal structures.
Which region in Thailand is the richest?
In terms of economic prosperity, the region that stands out as the richest in Thailand is the Bangkok Metropolitan Region, commonly referred to as Greater Bangkok. Bangkok serves as the economic and financial hub of Thailand, hosting numerous multinational corporations, the headquarters of major banks, and a wide range of industries.
What is the most expensive city to live in Thailand?
The cost of living in Bangkok can be higher compared to other cities in Thailand due to factors such as higher housing prices, dining options, international schools, and entertainment expenses.
Conclusion:
Thailand offers a wealth of options when it comes to buying properties, and choosing the right location is key to a successful investment. From the vibrant city life of Bangkok to the tropical paradise of Phuket and the cultural charm of Chiang Mai, each destination has its own unique appeal.
However, if you're seeking a truly captivating experience, Koh Samui stands out as one of the best choices. With its breathtaking landscapes, luxurious properties, and promising investment potential, Koh Samui is a haven for property buyers.
To explore the top locations for buying properties in Thailand, visit Yoohoo Homes today and find your dream property in this tropical paradise. Don't miss out on the opportunity to own a piece of Thailand's beauty and start your journey towards a remarkable investment.