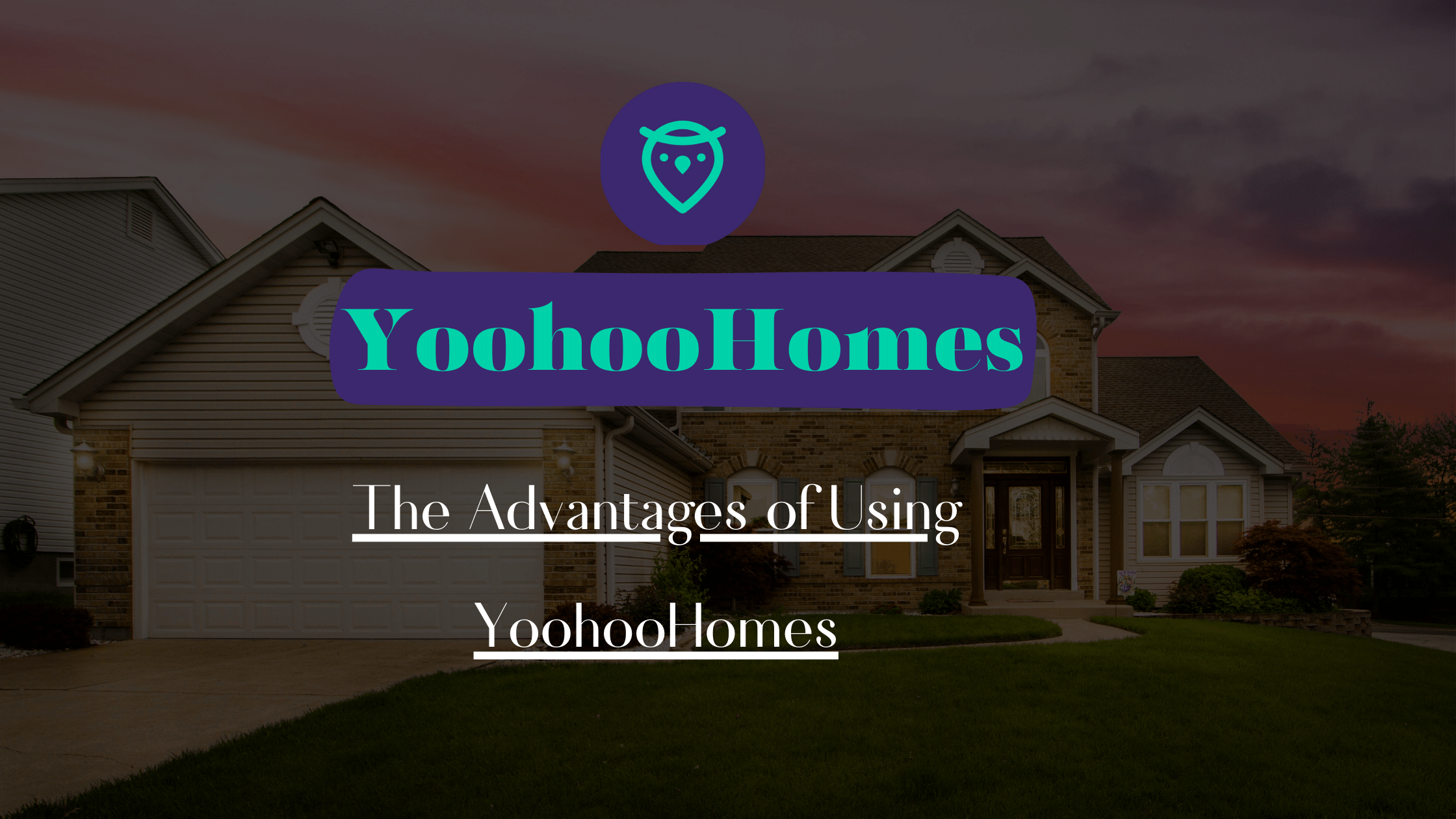 When it comes to searching for properties, the process can often be overwhelming and time-consuming. However, with the emergence of technology and online platforms, finding your dream home has become much more convenient and efficient. One such platform that stands out from the rest is YoohooHomes. In this article, we will explore the advantages of using YoohooHomes and how it simplifies your property search.
1. Extensive Property Listings
YoohooHomes boasts an extensive database of property listings, making it a one-stop destination for all your real estate needs. Whether you're looking for a cozy apartment in the heart of the city or a spacious suburban house, YoohooHomes has you covered. With a wide range of options available, you can easily browse through various properties and find the one that suits your preferences and budget.
2. Advanced Search Filters
Searching for properties can often feel like finding a needle in a haystack. However, YoohooHomes streamlines the process with its advanced search filters. These filters allow you to narrow down your search based on specific criteria such as location, price range, property type, number of bedrooms, and more. By utilizing these filters, you can quickly refine your search and focus on the properties that align with your requirements.
3. Detailed Property Information
One of the key advantages of using YoohooHomes is the detailed information provided for each property listing. When you click on a property, you will find comprehensive details, including the number of rooms, square footage, amenities, nearby schools and hospitals, transportation options, and much more. This wealth of information helps you make an informed decision without the need for extensive research or multiple inquiries.
4. High-Quality Photographs
A picture is worth a thousand words, and YoohooHomes understands this well. On the platform, each property listing is accompanied by top-notch images that show the property from various perspectives. These give you a better understanding of the property's layout and design, helping you visualize yourself in your future home.
5. Save and Compare Functionality
YoohooHomes offers a convenient "Wishlist" feature that allows you to bookmark your favorite properties. This feature comes in handy when you come across multiple properties that catch your interest but require further consideration. By saving them, you can easily revisit and compare them later, making it easier to make a decision based on your preferences and priorities.
6. Real-Time Notifications
In a competitive real estate market, timing is crucial. YoohooHomes understands this and provides real-time notifications for the live chat. By receiving instant notifications, you can act swiftly and schedule viewings or make inquiries before others have the chance.
7. User Reviews and Ratings
YoohooHomes values transparency and trust, which is why it incorporates user reviews and ratings into its platform. When browsing through properties, you can see reviews and ratings provided by previous tenants or owners. This valuable feedback gives you insights into the property's condition, management, and overall living experience. By considering these reviews, you can make a more informed decision and avoid potential pitfalls.
8. Dedicated Customer Support
Navigating the world of real estate can sometimes be overwhelming, especially for first-time buyers or renters. YoohooHomes offers dedicated customer support to assist you throughout the entire process. Whether you have questions about a property, need guidance on the buying or renting process, or require additional information, their knowledgeable and friendly support team is readily available to help you every step of the way.
9. Mobile-Friendly Interface
With the increasing use of smartphones, having a mobile-friendly interface is essential. YoohooHomes understands this and provides a seamless mobile experience. You can easily access the platform on your smartphone or tablet, allowing you to search for properties on the go. The intuitive design and user-friendly interface ensure that you can navigate the platform effortlessly, no matter the device you're using.
10. Trust and Credibility
When it comes to making significant financial decisions like purchasing or renting a property, trust and credibility are paramount. YoohooHomes has established itself as a reputable and reliable platform in the real estate industry. Its commitment to delivering accurate information, exceptional customer service, and a user-friendly experience has earned the trust of countless buyers, renters, and property owners.
Conclusion
YoohooHomes offers numerous advantages that simplify your property search. From extensive property listings and advanced search filters to detailed information, high-quality photographs, and real-time notifications, the platform equips you with the necessary tools to find your dream home efficiently.
With a user-friendly interface, dedicated customer support, and a reputation for trust and credibility, YoohooHomes stands out as an excellent choice for anyone in search of their ideal property. So, why not give YoohooHomes a try and experience the convenience and simplicity it brings to your property search journey?