Difference Between a Duplex And a Townhouse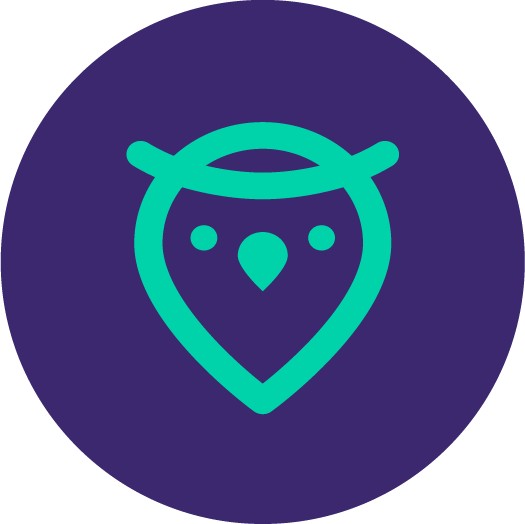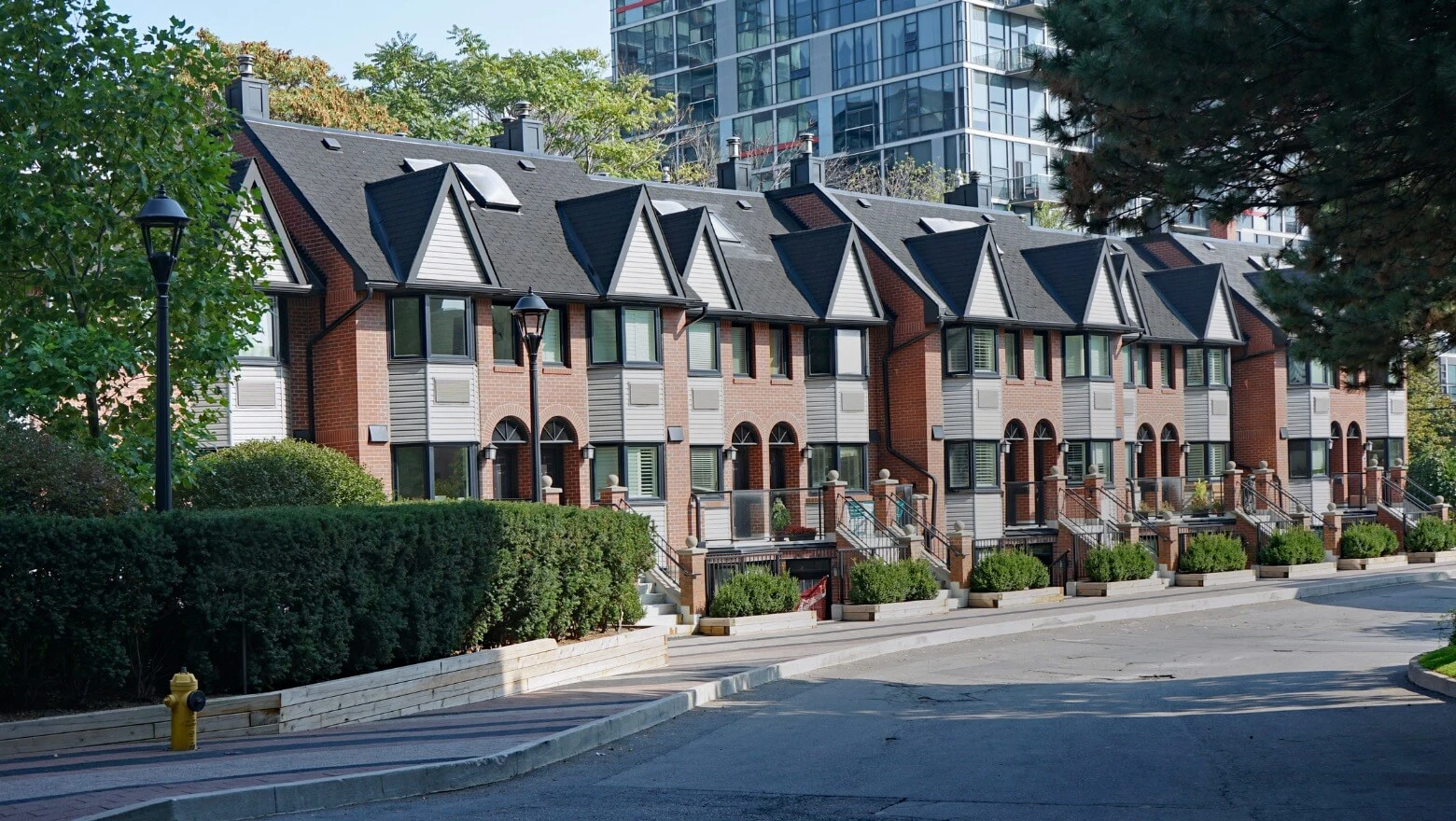 A lot of people have many questions about what's the Difference Between a Duplex And a Townhouse. You have a lot of options for residents when it comes to choosing for yourself. There are various types of houses available such as duplexes and townhouses. A lot of individuals are still confused about the difference between a duplex and a townhouse.
Is a townhouse the same as a duplex? This is the most common question among those who are looking for the best residence. When it comes to choosing between a duplex vs a townhouse, take your needs for room, your desire for upkeep, and your financial situation. In this article, we'll describe or explain to you the clear difference between a duplex and a townhouse and the pros and cons of living in a duplex townhouse.
The Main Difference Between a Duplex And a Townhouse
What is a Duplex?
A duplex is a single building made up of two attached units on the same piece of property. There is a separate entrance, kitchen, bedroom, and bathroom for each unit. Although it's not always the case, the two units frequently share the yard, laundry room, and garage. A duplex is different from a "twin home," which is two separate residences that share a wall but are each privately owned along with the land they are situated on. The common wall is actually cut by the lot line.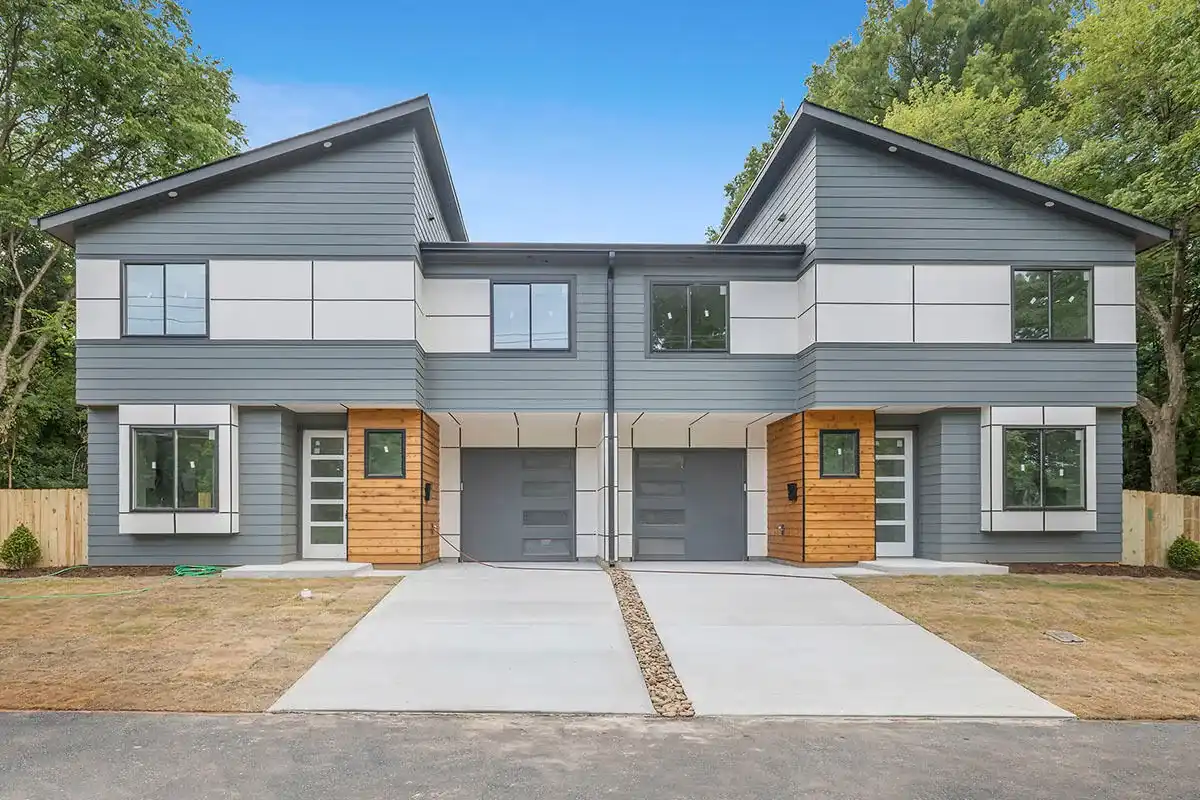 Just like in a rental home, renters of duplexes don't own anything. Usually, some duplex house provides yard space which is also rented. For any changes, the renters should ask for permission from the landlord. Buying a duplex is often advertised as a good investment because the owner can rent out one side while living on the other side.
Types of Duplex:
When it comes to duplex living there are two common types:
Up and Down:
For the duplex units which are in an upstairs and downstairs arrangement, the dividing wall is the floor/ceiling.
Side by side:
For a side-by-side duplex house, the shared wall is in the middle.
What is a Townhouse?
Is a townhouse a duplex? Another sort of single-family attached home is a townhouse, which you own both the unit and the land it is built on. These residences are generally placed in rows and have walls in common with nearby units. Townhouses can be found in bigger apartment buildings that occasionally have three, four, or five units in a row.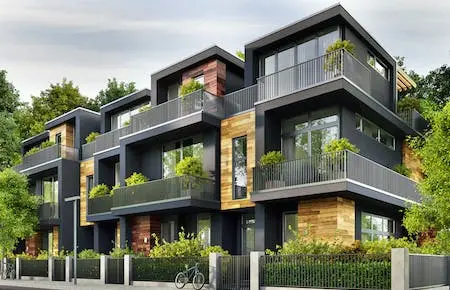 Unlike duplexes, townhouses generally have a shared driveway but have private yards or balconies. They also tend to have less yard space, which means lower maintenance for you. The architectural style of townhouses is usually consistent throughout the complex, making them easy to spot.
Key Differences of Duplex vs Townhouse:
Understanding the fundamental difference between a duplex and a townhouse is crucial for making an informed decision. These contrasts will be examined in this part through a variety of perspectives, including ownership and tenancy, homeowner duties, amenities and common spaces, layout, and design. We'll tell you a clear of townhouse vs duplex.
Structure and design:
Townhouse:
A townhouse is often a part of the planned community where the homes share walls and common areas. You may have use of facilities like playgrounds, fitness centers, and swimming pools that are shared by residents. The Owners typically take care of the upkeep of communal outside spaces like parking, landscaping, and pathways.
Duplex:
A duplex usually consists of two connected residences. So each owner shares one wall and owns half of the property. Duplex units often share spaces such as the front yard, back yard, laundry area, and garage. Sometimes there can be separate yards or garages for each unit depending on the duplex design.
Ownership and Maintainance Cost:
Duplex:
A duplex is a person's property or entity that owns the entire duplex and rents it to renters. You can compare a semi-detached single-family house to a duplex. Maintaining the units and the yard is the duty of the duplex owner. A comparison will depend on the size and age of the properties and more.
Townhouse:
A townhouse is a multi-unit structure with individual ownership for each unit. In a townhouse homeowners usually share walls. In a townhouse the entrance, living space, and yard areas or garden areas are not shared with others. For a Townhouse HOE dues are required but they may not be enough. Because the owner is responsible for their own maintenance of the house.
Pros and Cons of Duplex vs Townhouse:
Pros of Duplex:
A duplex is more affordable than a townhouse.
A duplex generally requires less maintenance than a Townhouse.
A duplex provides an environment more like a house.
A part or sometimes a whole duplex can be rented.
A duplex usually contains a washer and a dryer.
Cons of Duplex:
Duplexes have limited privacy due to shared walls and yards.
Duplex owners have maintenance responsibilities after renting it.
In a Duplex the neighbor sharing your wall should be noisy or relative neighbours could be interfering.
A loan for investment property normally requires 25% down and has a higher interest rate if both duplex units are rented.
Pros of Townhouse:
Townhouses are typically more affordable.
Townhouses may share maintenance costs in the development.
In comparison to duplex, townhouses have more attractive residents.
You can have full ownership of a Townhouse.
In a townhouse, small yards and terrace are available and also requires less maintenance.
Cons of Townhouse:
Townhouses are not appreciated as duplexes.
The owner of Townhouses may need to pay dues each month as social assessments.
Townhouse provides a lack of privacy.
Neighbors are too close and have attached walls.
The size of the yard or terrace is small in the Townhouse.
Conclusion:
In this article, we've discussed a lot about duplexes vs townhouses. We've discussed about the difference between a townhouse and a duplex. I hope this article will help you if you are confused about choosing or you cannot clarify what's the difference between a duplex and a townhouse.